Parachute
2018 Bali, Indonesia


Located in the paddy fields of Berawa, South Bali, Parachute is a working bakery, deli and restaurant.

The venue's namesake, a reclaimed sixty-four foot cargo Parachute, floats over the centre of a lounge-seating deck, providing shade from the tropical sun.

The timber deck steps down in an amphitheatre arrangement, allowing people to sit and gaze up at the Parachute as it gently sways in the wind, shifting patterns of sunlight that filter though.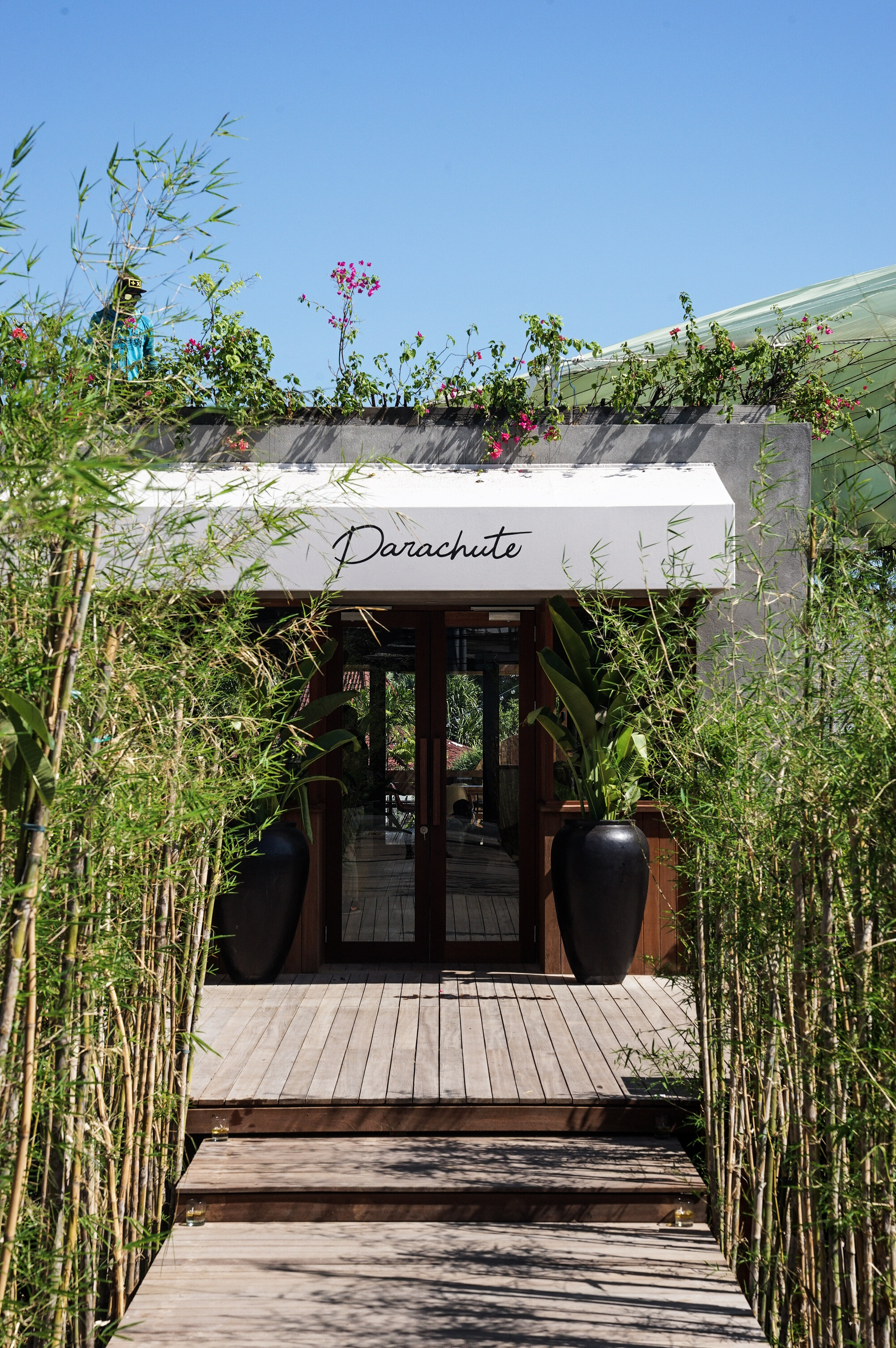 Images by Kautsarrar Agung



Images by Tommaso Riva


Inside the Deli, views of the working kitchen are filtered through open-shelf displays of fresh bread and produce. Along the length of the floor, display cases fashioned from reclaimed furniture put the day's offerings of pastries, salads and prepared dishes on show.

Behind the Deli, the brick hearth and oven showcase open fire cooking to the table-top dining area, set on an elevated deck with its vantage point positioned for sunset views over the rice paddies.

Images by Tommaso Riva

Images by ZXC Studio



Whilst the focal point of the venue is the reclaimed parachute, the shutters on the facade, the timber decking, façade cladding and display cases are also made from repurposed material from local building sites. These found items collectively bring a sense of homegrown spirit to the space, connecting with the sustainable vision of the Parachute brand.

Architect Zhi Xiong Chan worked in collaboration with artist Gabriel Korty to design the parachute set up, as well as the motifs and artworks in the venue.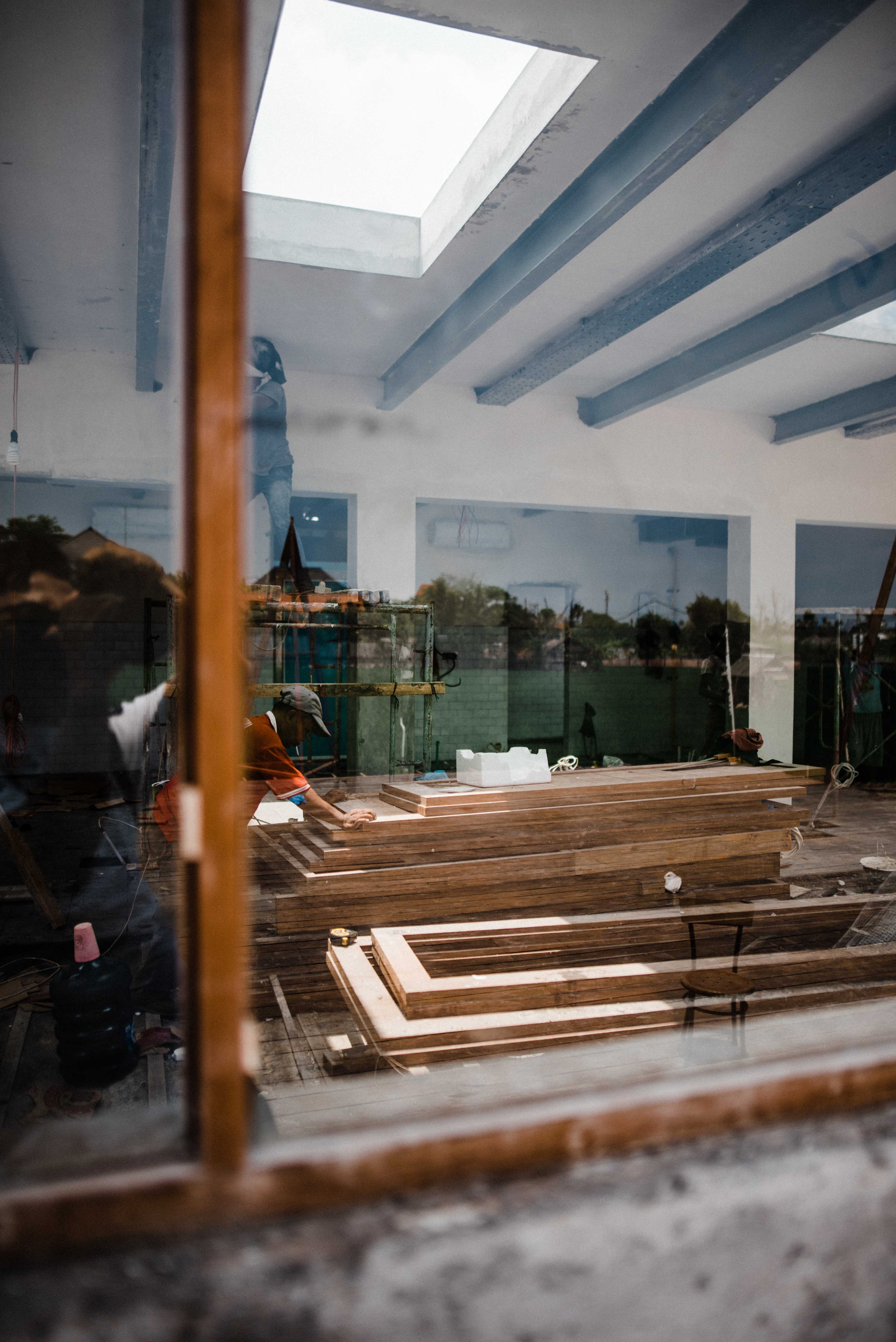 Images by Grace Fuldner, Kharma Studio
Images by ZXC Studio
Architect: Zhi Xiong Chan of ZXC Studio
Parachute: Gabriel Korty
Civils: Mandiri Sejati
MEP: Cukup Mandiri
Graphics: Kharma Studio