17th March 2018
Raising the Parachute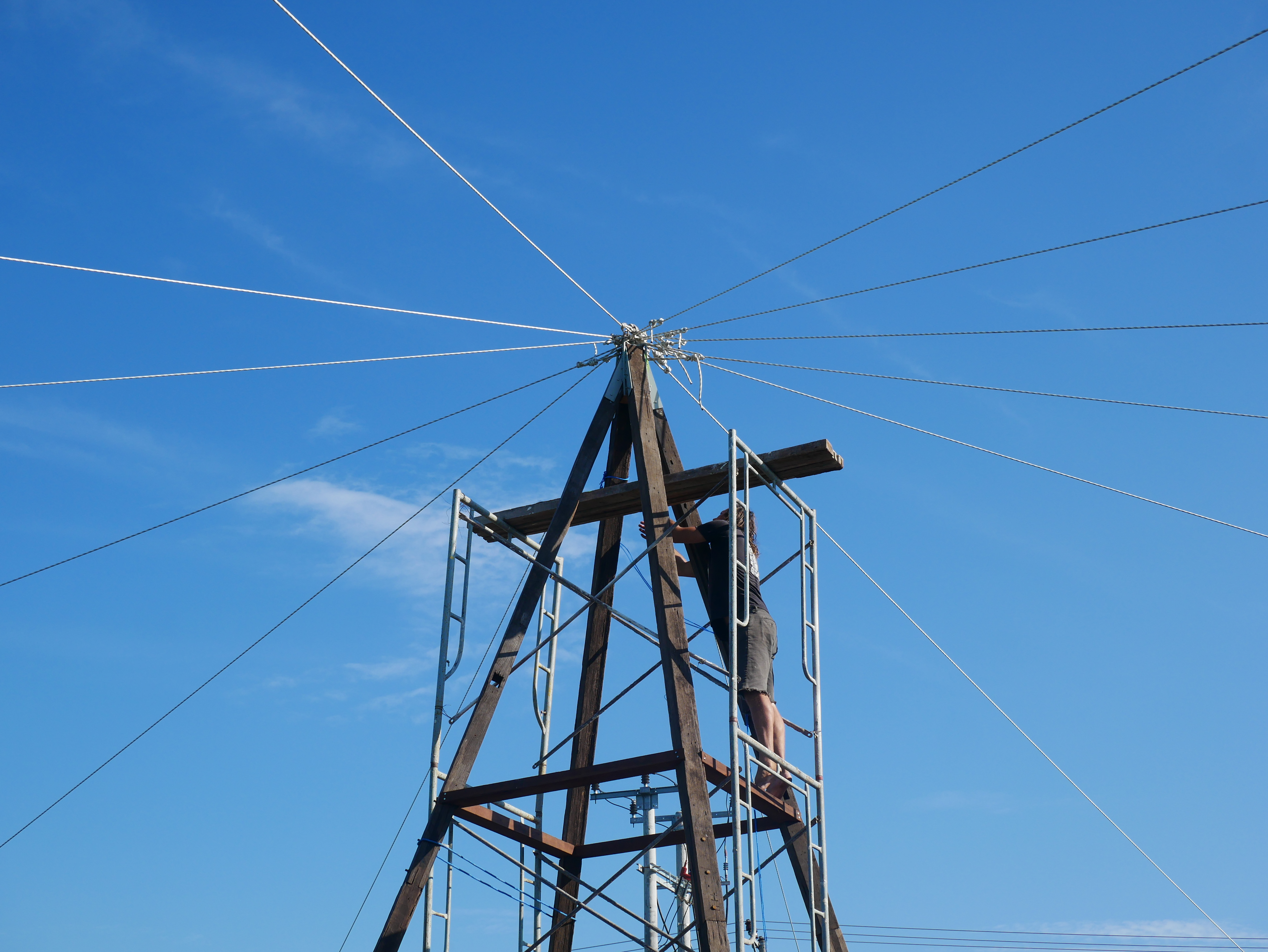 Images by Grace Fuldner
After months of planning and anticipation, a small collection of kitchen & service staff, chef and architect gathered on the newly built deck, prepared and eager to follow Gabe's instruction.
The morning started with a tutorial on 'Bolon' knot tying, which was at first a mystifying process, and one I have since remembered only half of.
Gabe spread the 64' parachute out on the deck, and proceeded to tie ropes around it's perimeter to correspond with the pyramid-form anchor points we had set out around the edge of the deck, and on the building's roof. He then scaled the 10-meter high scaffolding erected around the central pyramid with Parachute in hand and with a creatuve array of cursing, managed to secure the ropes at its centre to its apex. The rest of us spread out around the deck, securing the perimeter ropes to the outer pyramids. This was a lengthy process, and the coastal winds generated very substantial forces when they were caught by the Parachute. I did not wish to trade places with Gabe, who perched up ten meters high seemed to be in his element with his long Californian hair billowing in the wind, along with the huge Parachute.




14th March 2018Parachute WIP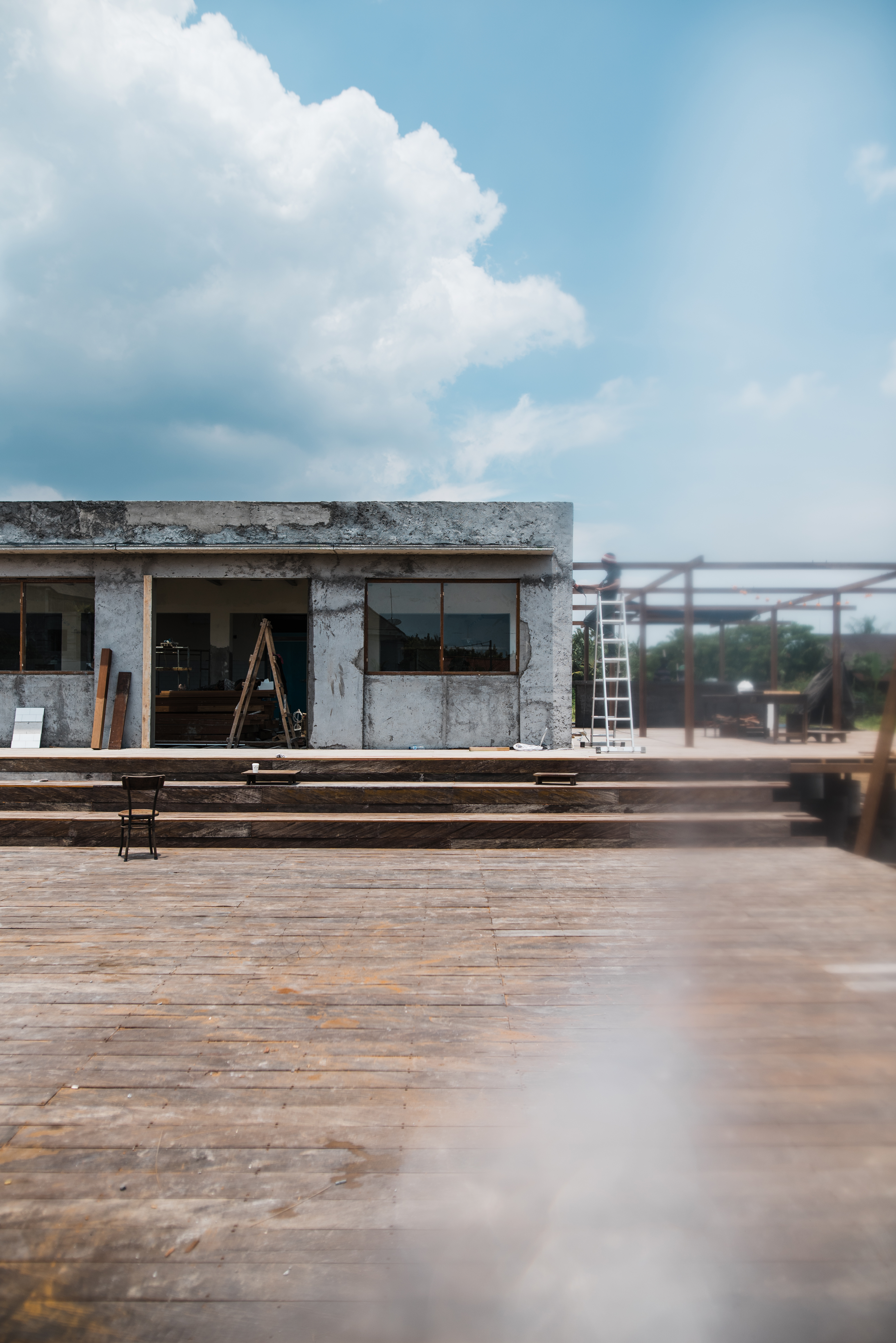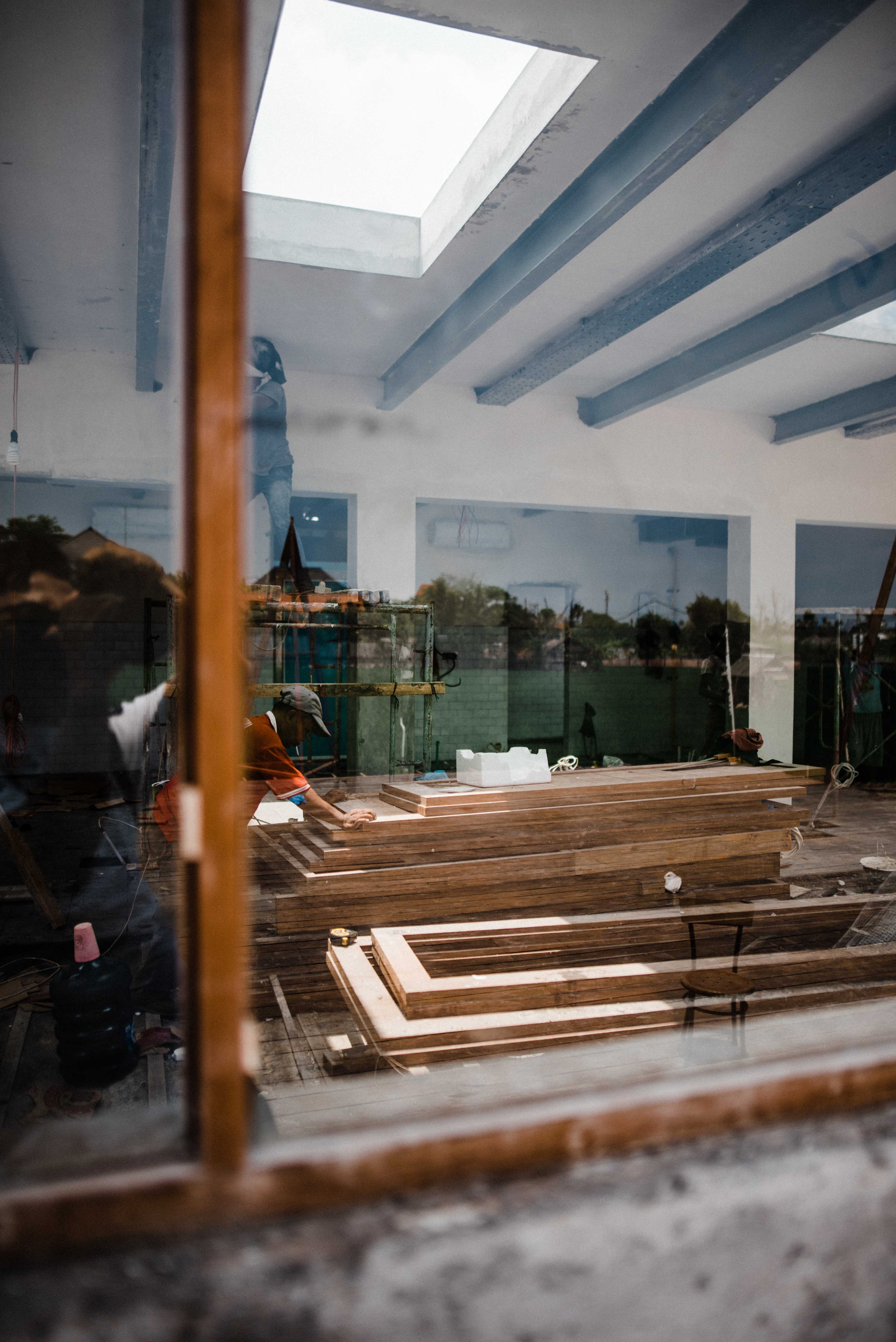 On a visit to the Parachute construction site, our friend from Kharma Studio captured these atmosheric moments of the site in the mid-day heat.
Just two months into construction, I am amazed at the progress that our contractor, Edi's team has made of what was recently another rice field in Berawa. Arriving casually two hours late to our ten o'clock appointment in customary Bali-style, K set out to work. Most of the workforce were on their break, buying sweet jajangan snacks from the seller who capitalised on the team of hungry men camped out on site every day.
The resulting images evoke a sense of stillness, something that was rarely witnessed on this project, and what is captured are the movements of construction dust, the intense sunlight penetrating skylight openings, and a freeze-frame captured of the emerging building to be.